WHERE:
Lakeview Park
6300 Mendota Ave
Middleton, WI 53562
WHEN:
June 7, 2023 @ 5:00 pm - 8:00 pm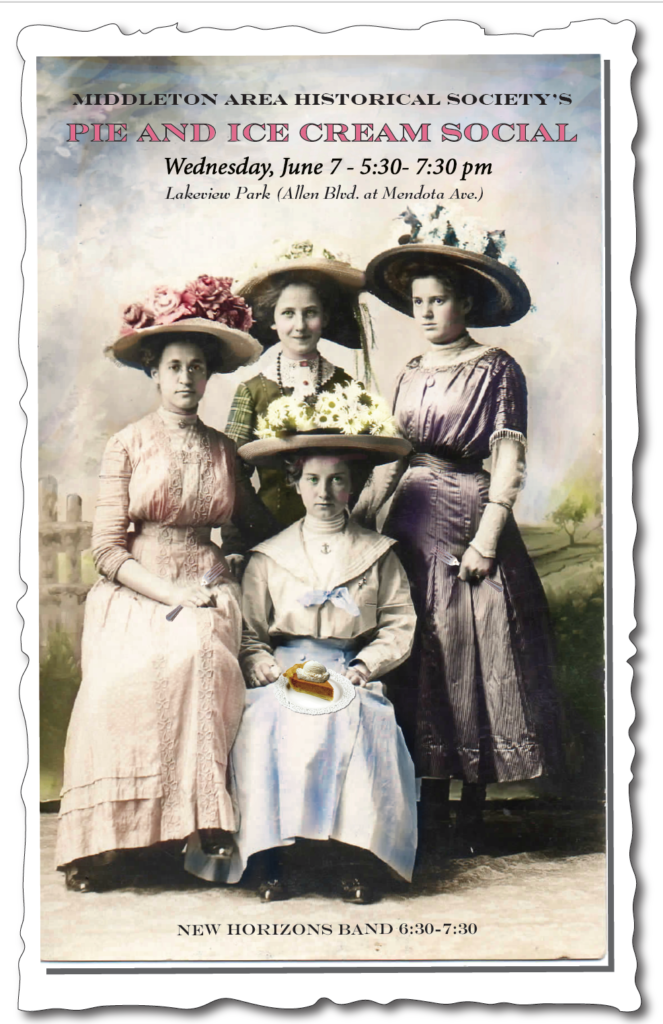 Join us for this fun annual tradition.. The MAHS Pie & Ice Cream Social will be held at Lakeview Park on Wednesday, June 7 from 5:00 – 8:00 pm.
We will be in the beautiful Lakeview Park shelter.  Hubbard Avenue Diner has generously donated pies for the occasion, in memory of Helen Black, a longtime member of the historical society and beloved grandmother.
New Horizons Band will be welcomed back to perform, music will begin at 6:30 p.m.
Please note the earlier date, not our normal third Wednesday.
All are welcome.This is the historical society's annual fundraiser.
Bockfest! Capital Brewery's annual winter beer festival with live music, food and fun! Open to all!