WHERE:
Lakeview Park
6300 Mendota Ave
Middleton, WI 53562
WHEN:
June 7, 2023 @ 5:00 pm - 8:00 pm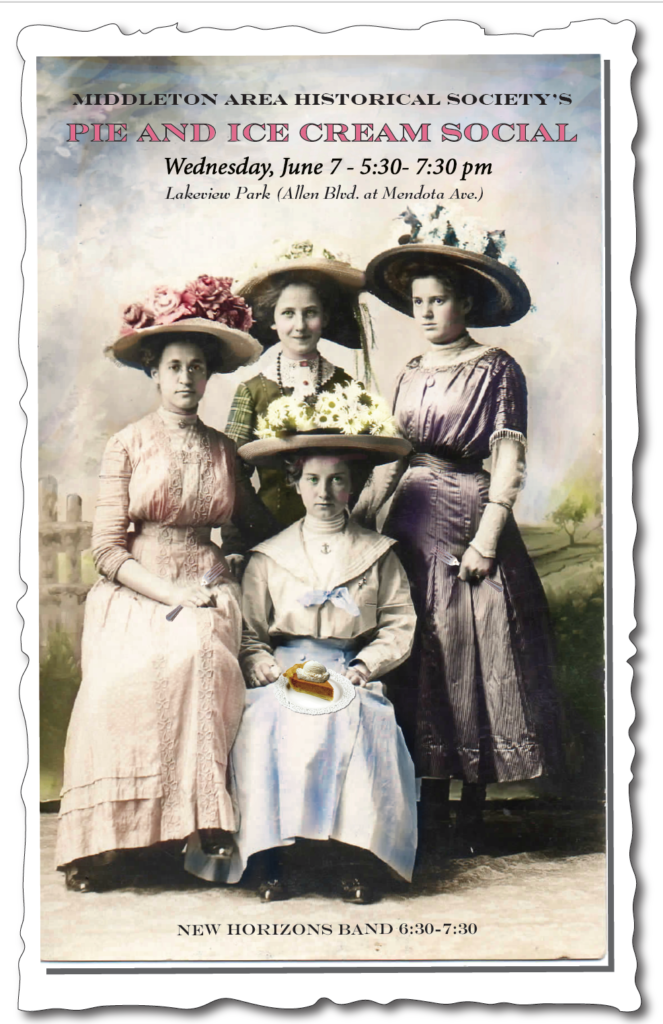 Join us for this fun annual tradition.. The MAHS Pie & Ice Cream Social will be held at Lakeview Park on Wednesday, June 7 from 5:00 – 8:00 pm.
We will be in the beautiful Lakeview Park shelter.  Hubbard Avenue Diner has generously donated pies for the occasion, in memory of Helen Black, a longtime member of the historical society and beloved grandmother.
New Horizons Band will be welcomed back to perform, music will begin at 6:30 p.m.
Please note the earlier date, not our normal third Wednesday.
All are welcome.This is the historical society's annual fundraiser.
Make Music Middleton is a free musical celebration on Summer Solstice, June 21, the longest day of the year. There will be concerts and live music across Downtown Middleton.